Article Category >>>

Spirituality





Why You Must Trust God In Life, Business & Ministry


By

Gboyega Adedeji

Jan 22, 2015




We live in a world that is filled with events, circumstances and opportunities. To the business people, we live in the world of SWOT: A place of strengths, weaknesses, opportunities and threats. Each day we wake up from sleep, we acknowledge victories over the threats at night, and we anticipate success in the opportunities of the day
Threats are real, and the weaknesses of our human limited nature are real; however, there is a possibility, or if I may, a guarantee of success if we know who we are, Whom we are and how our Father, Lord and King conducts His affairs. Sometimes, we think we are just existing in the middle of nowhere. Usually, we believe that nobody truly cares about our feelings, pains, worries, anxieties, concerns, fears and hopes. And so, we live like a flock of sheep without shepherd. Remember, a shepherd is a leader of the sheep, and as a leader, he is expected to care for, protect, guide, feed the sheep continually or daily. Hence, a group of sheep without a shepherd is a group of animals without care, protection, provision and guidance.
Therefore, we think that we are just living or existing in the middle of nowhere, engaging in multiple endless cat races, then, we are like the flock sheep without shepherd.
But you, Bethlehem, in the land of Judah, Are not the least among the rulers of Judah; For out of you shall come a Ruler Who will SHEPHERD My people Israel.
Matthew 2:6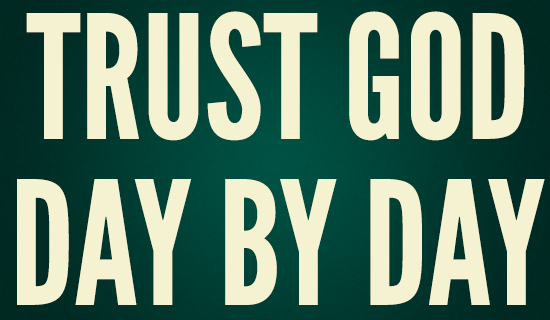 Moving from that important statement from God, we move with an understanding that the most important desire of God is for His people to be shepherded. Let us now look at the place where the Holy Spirit will be handing over our inheritances to us as His people, who are no more living in fear of tomorrow, but who trust Him for provisions and directions.
And when they had come into the house, they saw the young Child with Mary His mother, and fell down and worshiped Him. And when they had opened their treasures, they presented gifts to Him: gold, frankincense, and myrrh..........................Now when they had departed, behold, an angel of the Lord appeared to Joseph in a dream, saying, "Arise, take the young Child and His mother, flee to Egypt, and stay there until I bring you word; for Herod will seek the young Child to destroy Him.When he arose, HE TOOK the young Child and His mother BY NIGHT and DEPARTED for Egypt.

Matthew 2:11-14
Early, we began with words that we are not supposed to be like sheep without shepherd, because the Lord our God is committed to our welfare, safety and direction. The Scripture reveals our God proved Himself as the trustworthy Shepherd of Jesus and His mother and Joseph. While they were busy cleaning up after the delivery of Jesus, God was was busy preparing for their welfare, safety and direction. The people they did not know before, located them by divine direction to make provision for the need they did not know will arise. Do you remember that Joseph was a carpenter and he had to yield to the Lord to relocate his family temporarily for their safety in short notice. But the Lord was not late: for He had even provided for them, before they needed to do anything.
The point is, for every divine assignment, there is a sure and steady divine consignment. If your own consignment does not come become you obey the leading of the Holy Spirit, I can guarantee you that it will come while obeying the word of the Lord. Remember the story of Abraham, his own consignment was waiting for him at the mountain of obedience. He was confident in God's provision as the good Shepherd when he told his son that the LORD will provide for Himself a lamb for the sacrifice He had commanded. I therefore believe that our lack or limited trust in God as the true Shepherd is the reason for our lack of testimony or limited testimony of God's provisions, directions and protections.
Friend, if we can trust God enough, we will surely see Him enough in our daily living. My prayer for you is that God will reveal Himself to you this Month to the point that you will literally plan this year by His commandments and counsel.
Happy New 2015 under God's care, love, protection and direction!
| | | |
| --- | --- | --- |
| | 4823 | |
If you need to re-publish this ARTICLE, please cite this article -

(https://cordly.ng/blog/why-you-must-trust-god-in-life-business--ministry-207/)

and the Writer (Gboyega Adedeji)
Do You Find This Article Helpful?
Article Tags:
Why, need to trust, trust God, shepherd, Jesus Christ, Holy Spirit, leaders
Article Source
About Gboyega Adedeji
Gboyega Adedeji is an inspiring teacher and writer. He is committed strongly to the development of effective leaders across generations and denominations.
He is an author of many books, writer of many articles and coach of many leaders!
He leads at LeaderSoil
Social Sharing
If You Enjoyed This Article; Then, Share It On Your Social Network





Copy This Short Link To The Article: https://cordly.ng/i/nuEND Copy This Short Link To The Article: https://cordly.ng/i/ZfCya
Post Comment
Article Comments
ronit 4 years ago

REALLY LIKED YOU POST ,ITS NICE ARTICLE THANKS FOR SHARING www.gurgaoncallgirls.in">http:// www.gurgaoncallgirls.in


Related Articles