Article Category >>>

Leadership





The Joy of Service: How God Solves The Problem of Leadership Suicide in His Kingdom


By

Gboyega Adedeji

Mar 13, 2017




Until the Kingdom of God came down upon the children of men through the Agency of Christ Jesus, many people were under the captivity, subjugation of the Kingdom of darkness (which rules primarily through the ignorance of the people within it). During such moments, just like the days when the children of Israel were in Egypt, under the rulership of Pharaoh; they were given tasks ceaselessly by their masters.
Their masters (Egyptians) made them to SERVE with pain and suffering without any sense of fulfillment or achievement. The children of Israel worked day and night - trying to please their masters, but hardly succeeded in pleasing them.
They served their masters so difficultly that they all lifted their voices to God daily for His help and intervention. When God decided to respond to their daily cry, He chose and sent Moses to them, saying; "And you shall say to him, The Lord God of the Hebrews has sent me to you, saying, "Let My people go, that they may serve Me in the wilderness; but indeed, until now you would not hear!" (Exodus 7:16).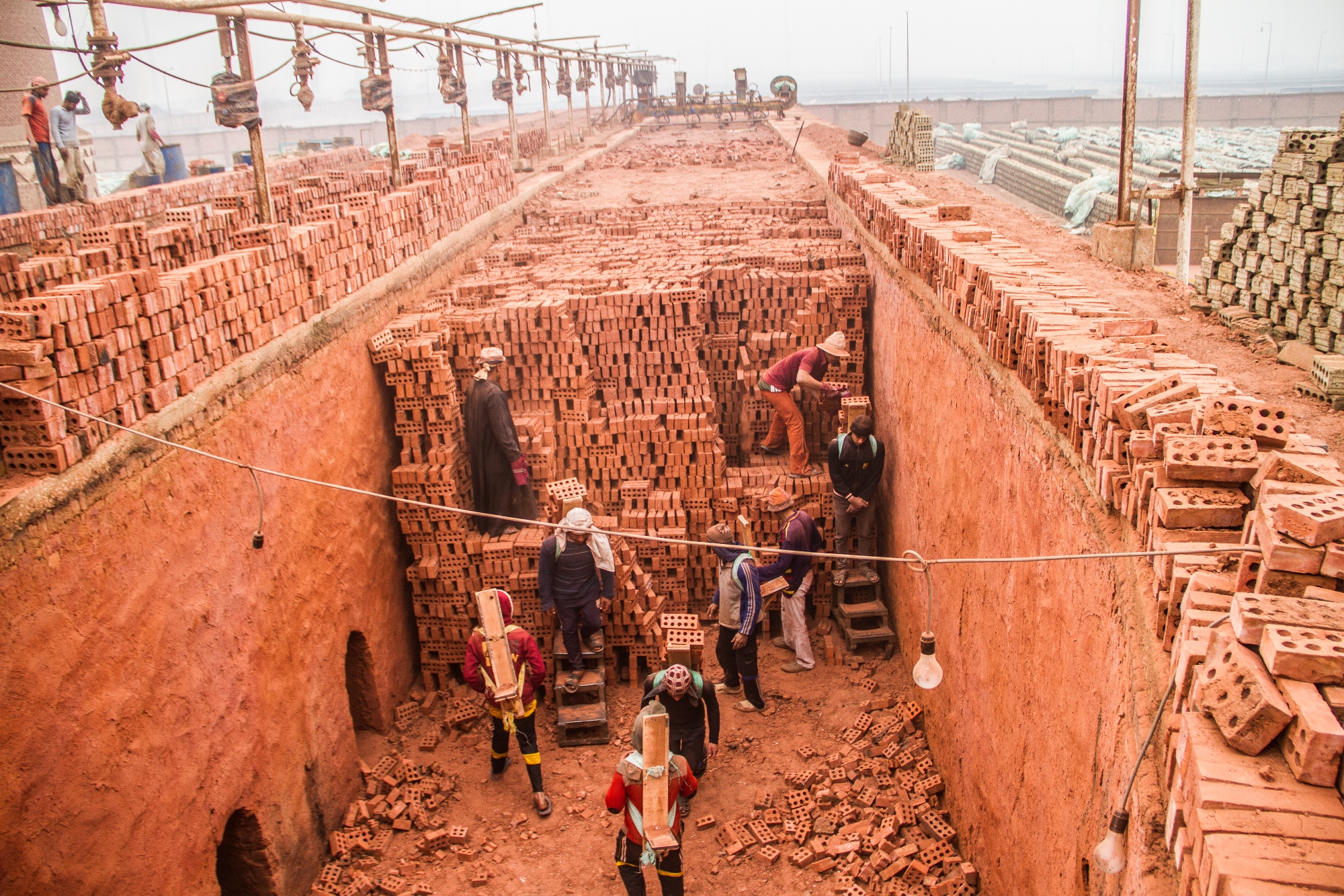 If you look carefully at those words, you will notice that when God came to SAVE the children of Israel from their SERVITUDE in Egypt; His intention wasn't to make them idle afterwards, but to make them His own servants - A PEOPLE THAT SERVE THE LORD!
The question then might be, why did He want them to leave their "current" service for another form of service? What is it about service that makes it an indispensable experience in any Kingdom? I have discovered that service is a deliberate design of God in every thing and everyone that He creates. Just as man live by breathing in oxygen per second, God intended man to find fulfillment (joy) only through service.
Do you know that nobody frowns at any opportunity to be served? Much more importantly, nobody was made to find fulfillment outside his or her service in his or her generation. See this story about King David: For David, after he had served his own generation by the will of God, fell asleep, was buried with his fathers, and saw corruption;" (Acts 13:36).
Did you notice something their? Even though David was a King, he still SERVED his own generation by the will of God. The word service is not a derogatory word, it is a kingdom word. The word Kingdom is a combination of two words - King and Domain. For you to become a king in your own generation, you must serve! Jesus admonishing His disciples said, "But he who is greatest among you shall be your servant....." (Matthew 23:11). Until you serve, you cannot find fulfillment in anywhere you find yourself. Wherever you find yourself, and you only want to be served by others, they will find their own joy serving you; but you will only be empty inside you each time you sit down to reflect on your life.
God created man to function in service. In fact, many marriage experts believe that "act of service" is one of the languages of love in any relationship. He who wants to have friends, must make himself friendly. In same vein, anyone that wants to become joyful daily and rule in the midst of his friends and foes, must make himself or herself a SERVANT! Jesus also said, "For who is greater, he who sits at the table, or he who serves? Is it not he who sits at the table? Yet I am among you as the One who serves." (Luke 22:27). If Jesus had to serve his way into trans-generational leadership - you and I must serve to become joyful (fulfilled) leaders in our own generations. May God help us all!
| | | |
| --- | --- | --- |
| | 2418 | |
If you need to re-publish this ARTICLE, please cite this article -

(https://cordly.ng/blog/the-joy-of-service-how-god-solves-problem-leadership-suicide-in-his-kingdom-24569/)

and the Writer (Gboyega Adedeji)
Do You Find This Article Helpful?
Article Tags:
Gboyega Adedeji, Gboyega Adedeji writes about Service for Effective Leadership onWiticles.com, God's Kingdom on Earth, Leadership Suicide, Service
Article Source
About Gboyega Adedeji
Mentored By Jesus Christ | Writer | Inspiring Speaker | Publisher | Coach | Builder | FOUNDER @ Fridayposts, Hubpile, Witicles| President/CEO at Centre for New Dimension Leadership | Entrepreneur | Husband & Father. Engaging me will change you!
I am a Nigerian and an Ambassador of Christ sent to Nigeria for the cause of His Kingdom. By divine-making, I read, teach and speak. I am a Dad to my children and a husband to my lovely wife Omolara. Simply, I am a Writer, Teacher, Coach, Leadership Developer, Conference Speaker and Publisher among others. I am a Creative Managing Partner at kpInspirationals, a media outfit based in Abuja. For more about me, Visit my profile page on Webnigerians, Twitter, Facebook and LinkedIn
Social Sharing
If You Enjoyed This Article; Then, Share It On Your Social Network





Copy This Short Link To The Article: https://cordly.ng/i/TNgDR
Post Comment
Article Comments
Delhi Escorts 3 years ago

High profile escorts in Delhi available 24x7 hours for everyone. InCall and OutCall 2/3/4/5 star hotels service. Call Steve at 9953430422 to book an appointment.


Related Articles