Article Category >>>

Religion and Kingdom





Ministry 101: How To Become Effective Minister of God


By

Gboyega Adedeji

Jul 12, 2019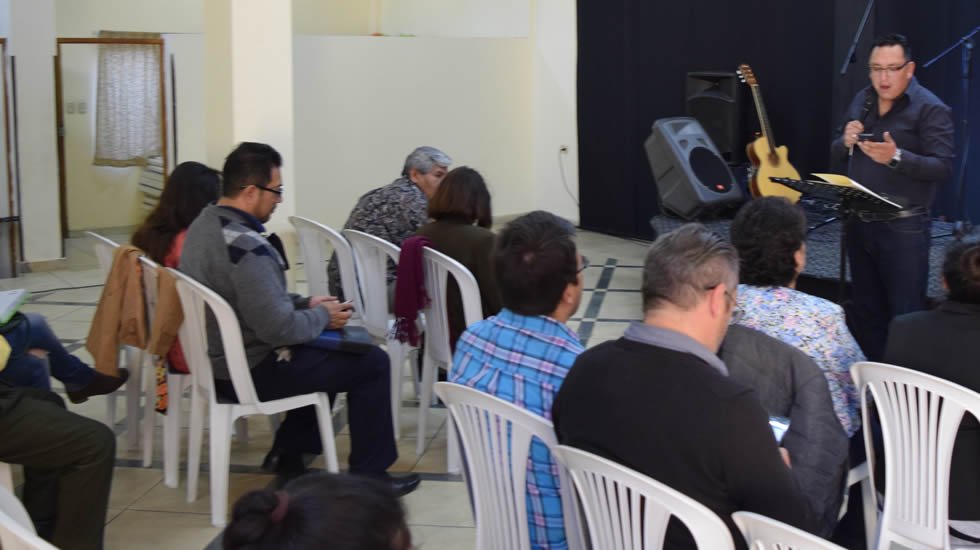 In my quiet moments of reflection, I have come to realize the crucial and often recurrent question in the hearts and minds of most people in the Church of Christ. From different denominations to different cultures; there appears to be a common question that connects us as believers in our efforts to please God on earth.


Since the time Jesus taught His disciples how to pray; the whole body of Christ has been set in motion in the pursuit of knowing the will of God and doing it (or them). In the words of the Lord Jesus Christ; believers should talk to God as thus:


"Our Father in heaven,
Hallowed be Your name.
Your kingdom come.
Your will be done on earth as it is in heaven..."

(Matthew 6:9-15)

From that time, everyone called by God through Christ Jesus into a walk with Spirit of Christ and a work for God has been "pressured" to know and to do the will of God. In fact, an effective servant of God from the prayer is one who seeks the will of God and does them.


If doing the will of God is the necessity for becoming effective servant of God, it is important that we all preoccupy our minds with how we can become effective vessels of God in whatever area He chooses to use us.

The question in the minds of most men and women is:

"What shall we DO, that we may work the works of God."
John 6:28

If you spend some moments to reflect on those words; you would realize that burden of the people asking this question and the category they belong to. The truth is, many of us are like these people; wondering everyday, "What can we do to become effective servants/ministers of God?" That question is asked because we have come to believe that doing the work of God is synonymous with doing the will of God; and doing the will of God is the way to pleasing God.


Listening to the question of the people; one would have thought that Jesus would recommend some serious jobs or responsibilities for them, towards them becoming EFFECTIVE servants of God; but see the responds of Jesus Christ:

"Jesus answered and said to them, "This is the work of God, that YOU BELIEVE in Him whom He sent."
John 6:29


The people had anticipated some religious works or some community development works or some business activities; but Jesus said, "ONLY BELIEVE in Him!" The question is, "Who was Him to be believed?" Jesus was the One sent by God to the earth to save the whole inhabitants of the earth from the oppression of Satan (the fallen arch angel) - "He who sins is of the devil, for the devil has sinned from the beginning. For this purpose the Son of God was manifested, THAT HE MIGHT DESTROY THE WORKS OF THE DEVIL." (1 John 3:8). The works of the devil are manifest, which are adultery, fornication, unclean news, lewdness, idolatry, sorcery, hatred, contentions, jealousies, outbursts of wrath, selfish ambitions, dissensions, heresies, envy, murders, drunkenness, revelries, etc. (Galatians 5:19-21). But guess what Jesus was sent by God to do? He was sent to destroy every work of the devil! That is the reason why the biggest job anyone must do is the believe in Jesus as the Christ - the One sent by God to save him or her from the terror of sin and wickedness.

Therefore, becoming effective servants of God is not by shouting more or praying more or even fasting more; but in BELIEVING in Jesus as the Christ. If you can truly believe in Jesus as your LORD and Saviour; whatever you do (BELIEVING) will be pleasing to God: For God said concerning Jesus a couple of times, "....my beloved Son in whom I am WELL pleased". Therefore, the secret to effectiveness in the work of ministry is believing in Jesus Christ, following the leading of His Spirit at all times and doing as prompted everyday.


Your ministry exploits is not therefore in the events you organize, or in the crusades you plan; but in how you trust and obey the Lord Jesus Christ. Do you remember the story of Saul (Paul) of Tarsus; the moment in encountered the great Light; he said, "LORD, WHAT WOULD YOU HAVE ME DO?" He called Jesus Lord because he came to believe Him as the Lord; we you don't believe in Him; you can't follow Him and you can't carry out is commands.


Effectiveness in ministry is therefore not tied to your activities; but your believe! For by FAITH you must LIVE, SERVE or LEAD! God bless you for spending time with me on this article. See you again!


| | | |
| --- | --- | --- |
| | 496 | |
If you need to re-publish this ARTICLE, please cite this article -

(https://cordly.ng/blog/ministry--how-to-become-effective-minister-of-god-25063/)

and the Writer (Gboyega Adedeji)
Do You Find This Article Helpful?
Article Tags:
ministry 101, 101, ministry, work of ministry, pastor, prophet, apostle, Teacher, Evangelists, Church, Jesus Christ, Service, Appointment, Career, Cal
Article Source
About Gboyega Adedeji
Mentored By Jesus Christ | Writer | Inspiring Speaker | Publisher | Coach | Builder | FOUNDER @ Fridayposts, Hubpile, Witicles| President/CEO at Centre for New Dimension Leadership | Entrepreneur | Husband & Father. Engaging me will change you!
I am a Nigerian and an Ambassador of Christ sent to Nigeria for the cause of His Kingdom. By divine-making, I read, teach and speak. I am a Dad to my children and a husband to my lovely wife Omolara. Simply, I am a Writer, Teacher, Coach, Leadership Developer, Conference Speaker and Publisher among others. I am a Creative Managing Partner at kpInspirationals, a media outfit based in Abuja. For more about me, Visit my profile page on Webnigerians, Twitter, Facebook and LinkedIn
Social Sharing
If You Enjoyed This Article; Then, Share It On Your Social Network





Copy This Short Link To The Article: https://cordly.ng/i/ghXjz
Post Comment
Article Comments
No comment found! Be the first to share your thoughts on this article!
Related Articles