Article Category >>>

Marriage





Sex: A Reason For Failure In Marriage


By

Lara Gboyega Adedeji

Mar 27, 2015




Every man or woman craves for validation in one form or the other. Many individuals are craving this validation from their spouses in marriage but they are not getting it. Some women wonder what they have done, for their husbands to be involved in extra-marital affairs. The question they often ask is "what does that lady or woman have that I don't?" Ladies, that lady validates him as a man, you have gotten too used to and familiar with him. He needs that validation whether he seeks for it openly or not. You have to act it, say it and behave it to become the best "validator" of your spouse.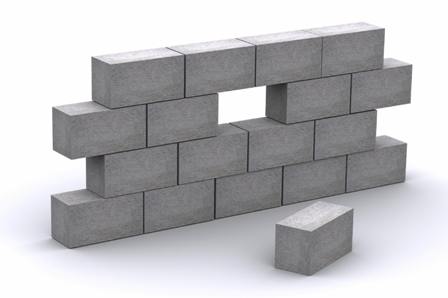 Sex is beyond an act, it is an attitude and it is the process of communion, not praying together alone. It is the cement that holds the whole structure together. This intimate attitude is holistic in nature. It is essentially a body fulfillment process to many, but it transcends that, to unify the soul and spirit of the couple. It is the fundamental reason for its importance and role as the cement of the building of marriage.

Ladies, you cannot deny your husband your body, likewise you gentlemen, you can it deny your wife your body. Many marriages fall like a pack of cards because the cement that is to hold the whole structure together is missing or not enough. The quality of any marriage relationship is also in the sexual fulfillment of the couple.

Ignorantly, many men and women because of spirituality or other factors, shy away from the importance and indispensability of sex in marriage. The truth must be told, more separations are being experienced on the altar of lack of sexual satisfaction in the marriage relationship. Sex is pivotal in marriage and that is the reason for its establishment in the institution. Sex must be discussed in marriage by the couple and it must not be shied away from for any reason.

I will end this piece with this word of advice for singles and engaged gentlemen and ladies, sex is enjoyable and abundant in marriage, don't jump the gun, stay away from premarital sex and romance. Sex is only lawful in the marriage institution, because whoever you have a sexual relationship with, you become one with him or her. That is, you are joined to the soul and spirit of such person - it is only best when the person is your husband or wife. A word is enough for the wise.
| | | |
| --- | --- | --- |
| | 1999 | |
If you need to re-publish this ARTICLE, please cite this article -

(https://cordly.ng/blog/sex-a-reason-for-failure-in-marriage-287/)

and the Writer (Lara Gboyega Adedeji)
Do You Find This Article Helpful?
Article Tags:
sex in marriage, how to handle sex, marriage, purpose of sex, omolara Adedeji, Abuja, singes
Article Source
About Lara Gboyega Adedeji
OMOLARA ADEDEJI is called to be a restorer of homes. Contact me for talks on speakwithlara@gmail.com
Social Sharing
If You Enjoyed This Article; Then, Share It On Your Social Network





Copy This Short Link To The Article: https://cordly.ng/i/pslfx
Post Comment
Article Comments
Gboyega Adedeji 7 years ago

This article is quite timely and specific. I personally recommend it for all men and women!


Related Articles