Article Category >>>

Football





Premier League transfer news: Real Madrid to sell Sergio Ramos as Premier League club offer €100 million for him and more - November 17, 2018


By

Cordly Team

Nov 18, 2018




Hello and welcome to the Premier League transfer roundup for the day! Here are the biggest stories from the Premier League rumour mill!
#5 Sarri should sign strikers but keep faith in Morata
It is quite funny that the sentence above might sound contradicting to many but the fact of the matter is that it is not really as mutually exclusive as it might appear.
Chelsea can have more strikers and Sarri can still keep faith in Alvaro Morata – at least that is what Jimmy Floyd Hasselbaink seems to believe. The former Chelsea star is of the opinion that the Blues need more strikers if they are serious about mounting a title challenge in the league.
"I think every club that is going to challenge for the Premier League needs three strikers," he said.
He then went on to make a prediction about Alvaro Morata, stating that the Spaniard will net more goals as his confidence increases with time
"Morata will score goals,' Hasselbaink added. "He is a confidence person. He is so good at getting behind the defence and he needs to keep on doing that."
The former Juventus is not the type of forward who bullies defenders physically. Rather, he likes to go in behind them and Hasselbaink added that the former Real Madrid forward should keep doing what he is best at instead of trying to execute something that is not a part of his game.
"Everybody says 'he needs to do this and needs to do that' but he shouldn't concentrate on becoming something he is not. He should embrace what he has got.
"He's not somebody who likes the contact of the centre-halves, but he shouldn't have to play like that. If he keeps on playing to his strengths I believe he will score a lot of goals."
#4 Merson makes Arnautovic claims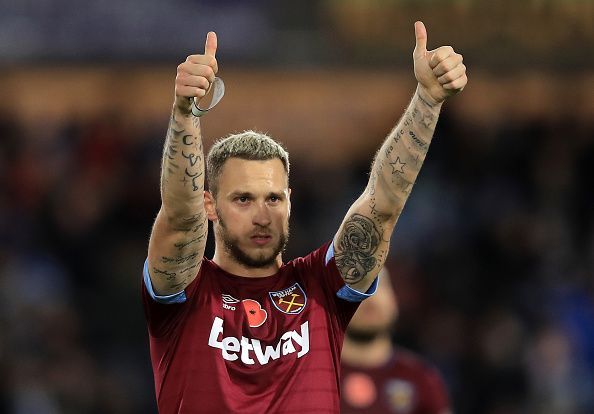 Ready to make the next step
Paul Merson has stated that West Ham star Marko Arnautovic is good enough to play for any of the top six sides in the Premier League. The Austrian international had been linked with a move to Manchester United in the summer but a deal was never materialized.
However, there is still interest for him and the player's agent recently claimed that he is ready for a step up in his career. And now, Merson has opined that he would be shocked to see him with the Hammers after the end of the January window as he is good enough to play for the likes of United, Arsenal or Chelsea.
"Arnautovic could easily get into any team in the top six and I wouldn't be surprised if he is playing for one of them by the end of January," Merson said.
"He's good enough to get into the Manchester City team, at least as a squad player. And he would walk into Manchester United's team. Arsenal? They would take him. Chelsea? Them too."
#3 The want for Herrera and Zivkovic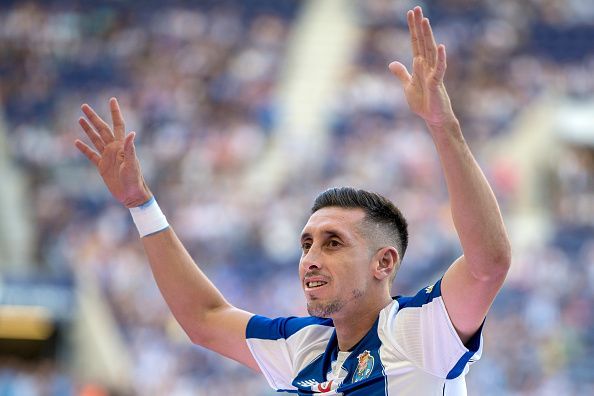 Wanted by PL clubs
Hector Herrera is a Mexican footballer who plies his trade at Porto. His contract is set to expire at the end of the season and there are quite a few clubs who are eying him for a free transfer.
According to Record, via Sports Witness, a long list of Premier League clubs are on the chase to acquire his signature. The likes of Tottenham, Arsenal and Crystal Palace are being linked with the player.
Meanwhile, Everton are set to use the January transfer window in an attempt to sign Benfica's Andrija Zivkovic. It seems as though players plying their trade in the Portuguese league are in demand as the Toffees have been looking at his progress over the season.
Dominic King further adds that the player is likely to cost in excess of €20 million, which in this market is quite less.
#2 North London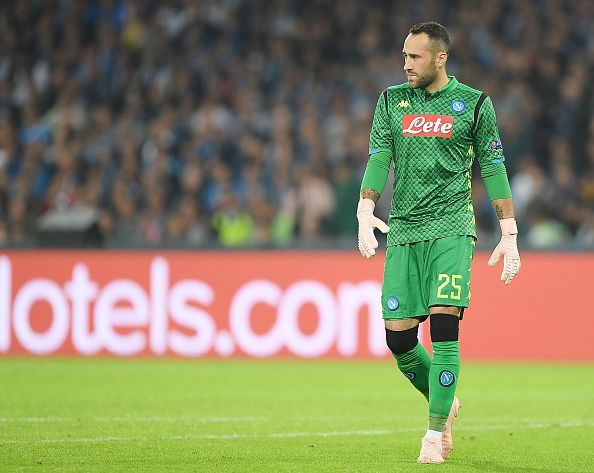 Napoli want to keep him
Linked to Tottenham as well as Arsenal, Patrik Schick has finally spoken about rumours linking him with the aforementioned club. According to the player, the stories are just "speculation" and that his goal is to stay in Rome and make a name for himself.
"The rumours of the market are just speculation," he was quoted as saying. "I have everything very clear in mind, I want to stay in Rome, respect the contract and get on top."
Meanwhile, Napoli want to keep Gunners goalkeeper, David Ospina, who is currently on loan at Naples, at the club, according to the Colombian's father. The shot-stopper's loan deal has an obligation to purchase him outright should he play 30 games for the Italian outfit.
However, Hernan Ospina believes that Napoli would like to sign him permanently regardless of the 30 games clause.
"Napoli wants to keep him regardless of the 30 games. He is happy, has a good contract, is doing very well with the whole team and is in one of the best clubs in Italy," he said.
#1 Manchester madness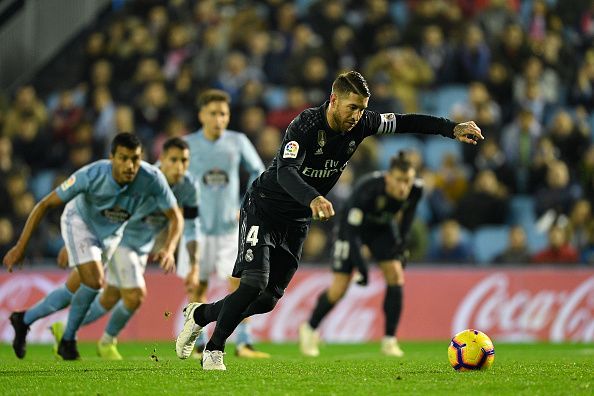 Wanted by United
Manchester United's want for defenders has been well documented over the summer. The Red Devils are weak at the back in terms of quality and might want to use the January window to rectify that.
According to the Evening Standard, Manchester United are still interested in landing Toby Alderweireld. Manager Jose Mourinho was in the stands to witness Toby Alderweireld take on Iceland and is hoping for a cut-price deal in the winter.
But that is not all. In fact, this is not the most outrageous story of the day.
The credit for that goes to Don Balon, who claim that Manchester United are willing to put €100 million on the table to sign Sergio Ramos. What's more, the Galacticos would have no problem selling him for that price and Ramos has also made it clear that he no longer wants to stay at the Santiago Bernabeu.
Source: [Sportskeeda]
| | | |
| --- | --- | --- |
| | 674 | |
If you need to re-publish this ARTICLE, please cite this article -

(https://cordly.ng/blog/premier-league-transfer-news-real-madrid-to-sell-sergio-ramos-as-club-offer--million-for-him-and-more-november-24955/)

and the Writer (Cordly Team)
Do You Find This Article Helpful?
Article Tags:
Premier League transfer news, Real Madrid to sell Sergio Ramos, Premier League club offer €100 million for him and more, November 17, 2018
Article Source
About Cordly Team
We challenge the minds of people towards mental and attitudinal shift and National transformation. We are the Editorial team of Witicles.com & Witicles.com.ng. Promoting knowledge for all!
Social Sharing
If You Enjoyed This Article; Then, Share It On Your Social Network





Copy This Short Link To The Article: https://cordly.ng/i/SH5BV
Post Comment
Article Comments
No comment found! Be the first to share your thoughts on this article!
Related Articles