Article Category >>>

Football





Manchester City beat Barcelona and Manchester United to top target and more transfer news


By

Cordly Team

Nov 21, 2018




We're more than halfway through November and it won't be long before the winter transfer window swings open. Several clubs will look to do business in the mid-season transfer window in order to hold their respective teams in good stead for the entirety of the season.
A wide range of transfer rumours, updates and news have proliferated since this morning, and notably, a number of giant clubs like Barcelona, Chelsea, Manchester City and Manchester United, among others, feature in today's stories.
On that note, here is a look at some of the top transfer rumours, news and updates of the day:
Manchester United want Jordan Pickford as David de Gea's replacement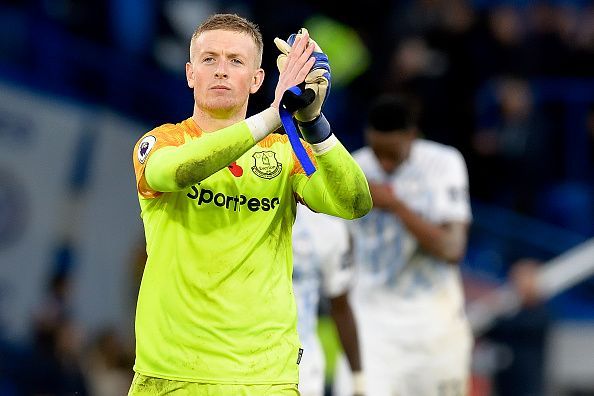 If this move sees the light of day, Jordan Pickford will have enormous shoes to fill
Speculation pertaining to David de Gea's potential exit from Manchester United has relentlessly been on and off. The Spaniard has been linked with moves away from the club several times in the past, and also almost completed a move to Real Madrid before documentation issues prevented it from happening.
Hailed as one of the best goalkeepers in the world at the moment, de Gea has refused to commit to a new long-term contract at Manchester United, despite being offered a new one months ago.
Now, according to reports from The Sun, de Gea's departure from United reportedly looks inevitable, and the Red Devils have allegedly identified Jordan Pickford as a suitable replacement, should de Gea choose to leave.
The report claims that United remain undecided about what is to be done regarding de Gea, but are reportedly certain on pursuing Pickford, who is expected to cost about £60 million, as de Gea's heir between the sticks.
Barcelona to beat Manchester United and Liverpool for Matthijs de Ligt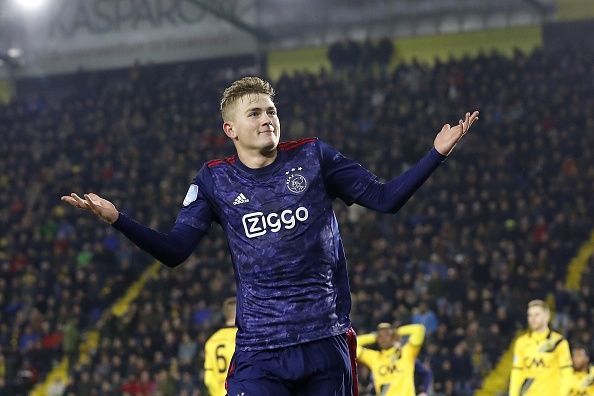 Barcelona have reportedly identified 19-year-old Matthijs de Ligt as Gerard Pique's successor
Ajax's 19-year-old centre-back, Matthijs de Ligt, has rapidly risen to prominence as a result of some exemplary performances for the Eredivisie side.
Touted to become one of the best defenders in the world, the Dutch star effectively silenced Kylian Mbappe to help Netherlands beat France 2-0 in the UEFA Nations League, as scouts from several top clubs watched on.
Understandably, the youngster has been linked with moves to Manchester United and Liverpool, with Liverpool's Virgil van Dijk publicly claiming that de Ligt was on the club's radar.
However, Barcelona have now emerged as favourites to sign the defender, according to reports from The Daily Mirror. The report claims that the La Liga champions view him as the perfect successor to Gerard Pique, who will turn 32 in the near future.
As a result, Barcelona are reportedly willing to spend £60 million for the Dutchman - a world-record fee for a teenage defender, thereby dashing the hopes of Liverpool and Manchester United.
Transfer speculation intensifies as Paul Pogba meets Lionel Messi in Dubai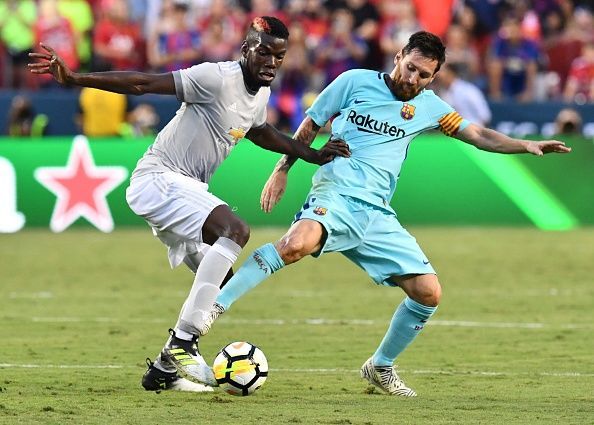 Paul Pogba(L) and Lionel Messi(R) could soon play together at Barcelona
Earlier this summer, Paul Pogba was heavily linked with a potential move to Barcelona, after his agent, Mino Raiola, reportedly offered the Frenchman to the LaLiga champions. Ultimately, no move materialised and Pogba remained at Manchester United.
Since then, Pogba's relationship with United manager, Jose Mourinho, has been volatile at best. United's struggles this season have only exacerbated matters, prompting many to believe that Pogba will eventually leave, perhaps for Barcelona.
Now, as per reports from Goal.com, rumours of Pogba's potential move to Barcelona have been further fueled after pictures and videos of Messi and Pogba have emerged, after the duo inadvertently met in Dubai while on holiday.
Both players have been rested by their respective national sides and decided to visit the Middle East for a short vacation. While on holiday, the two superstars ran into each other at Salt Bae's restaurant and were seen engaged in conversation about varying topics.
While Manchester United fans will hope and pray that no potential transfer was discussed, Barcelona fans will hope for quite the opposite.
Chelsea plan £200m January spree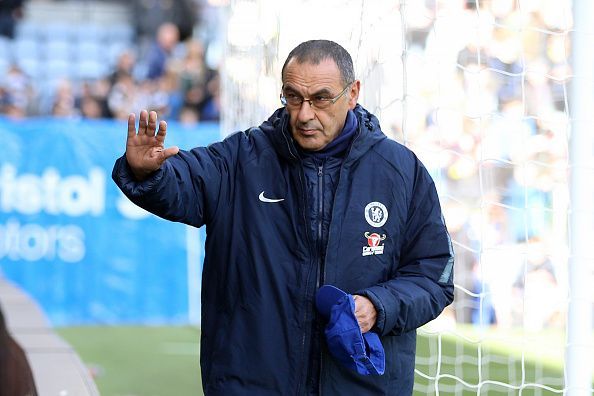 Chelsea will reportedly flex their financial muscles in January
Following an investigation into the recruitment of under-age foreign players, FIFA have reportedly recommended that a four-window transfer ban be imposed upon Chelsea. Should the ban be implemented, Chelsea will not be able to buy any players for two whole years.
According to reports from The Daily Express, Chelsea have allegedly recognised the repercussions of such a ban and reportedly plan to throw the kitchen sink in January, with a hefty transfer spree that could be worth more than £200 million.
The report suggests that Chelsea will go head-to-head with both Manchester clubs in a bid to sign Juventus' £50 million-rated Alex Sandro. Chelsea are also believed to be on the verge of winning the race for Borussia Dortmund's winger, Christian Pulisic, who is expected to cost another £70 million.
Further, Chelsea manager, Maurizio Sarri, is believed to be keen to return to Napoli and recruit 24-year-old right-back, Elseid Hysaj, for a fee of about £50 million, while the Blues are also expected to trigger Nathan Ake's buy-back clause of £40 million to reacquire the Dutch defender from Bournemouth.
Manchester City win race for Barcelona and Manchester United target Frenkie de Jong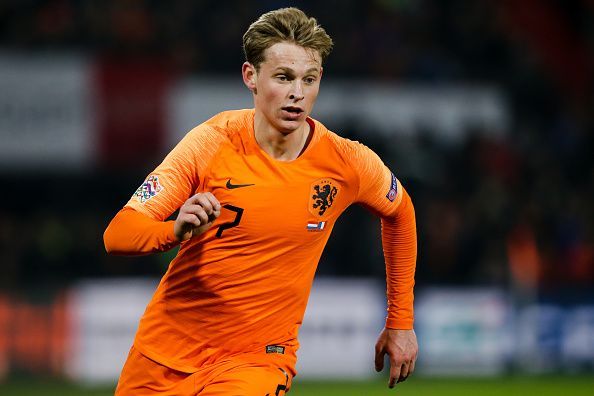 In demand!
Another remarkable Ajax and Dutch star, Frenkie de Jong has attracted many hopeful suitors with his performances as a defensive midfielder for club and country.
Barcelona were among the first to pursue him and even tabled a £27 million offer for him earlier in the summer, although Ajax were quick to categorically reject it. Premier League giants, Manchester United, are also believed to be extremely keen on signing the 21-year-old.
However, latest reports from The Mirror (via The Sun) claim that Manchester City haven't just emerged as favourites for de Jong, but have reportedly already won the race.
Pep Guardiola and City's hierarchy are reportedly on the verge of sealing a £61million deal for the midfielder, who is allegedly keen to play under Guardiola, having seen the Spanish tactician's way of working with young players like Raheem Sterling, Leroy Sane, and Lionel Messi, in the past.
Source: [Sportskeeda]
| | | |
| --- | --- | --- |
| | 548 | |
If you need to re-publish this ARTICLE, please cite this article -

(https://cordly.ng/blog/manchester-city-beat-barcelona-and-united-to-top-target-more-transfer-news-24960/)

and the Writer (Cordly Team)
Do You Find This Article Helpful?
Article Tags:
Manchester City beat Barcelona,Manchester United to top target, Chelsea prepare stunning Ł200 million, January transfer spree, more transfer news
Article Source
About Cordly Team
We challenge the minds of people towards mental and attitudinal shift and National transformation. We are the Editorial team of Witicles.com & Witicles.com.ng. Promoting knowledge for all!
Social Sharing
If You Enjoyed This Article; Then, Share It On Your Social Network





Copy This Short Link To The Article: https://cordly.ng/i/nQ45v
Post Comment
Article Comments
No comment found! Be the first to share your thoughts on this article!
Related Articles